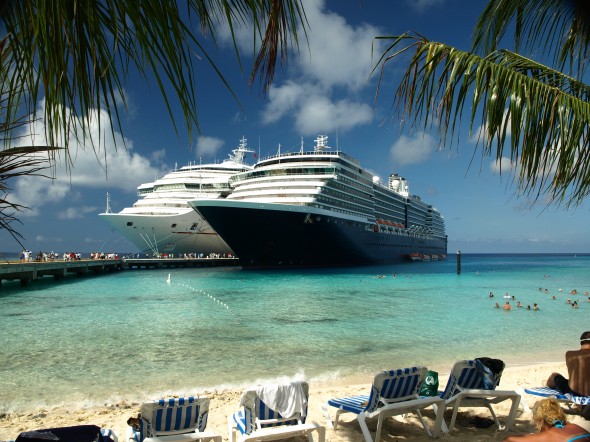 There's an old addage that states how one bad apple can spoil the whole barrel. While it may not be applicable across all industries, from a perceptual standpoint a single brand's debacle can mean a downgrade among all players in the industry.
Such has been the case with the cruise industry, which bas been battered over the past year by brand-specific crises that appear to have impacted perceptions across many industry mainstays.
Following the Carnival Triumph's struggle to shore in February 2013, perceptual measures suffered – not just for Carnival, but across seven leading cruise brands – and continued to dip through May. A recovery appeared to be underway more recently, with perceptions trending upwards in January 2014. However, norovirus reports aboard several cruise line ships in February 2014 seem to have effectively stolen the wind from the industry's collective sails, with consumer perceptions of these top brands now dropping again.
Just this month, Princess Cruises waved its Crown Princess off from San Pedro, CA for a weeklong voyage along the coast of Southern California and Mexico only to see it round into San Diego with an outbreak of norovirus. More than 100 passengers and crew became ill with the gastrointestinal germ, and some 11 passengers were reported to have left the ship in San Diego before the ship continued on its planned itinerary.
A recent Harris Poll® survey of 2,059 U.S. adults sbetween February 10 and 14, 2014 (following norovirus incidents on Princess Cruise Lines' Caribbean Princess, the Royal Caribbean Explorer of the Seas and the Norwegian Star) says much about attitudes toward cruising these days. Results are compared, where applicable, to Harris Poll EquiTrend® data collected from January 3 to 24, 2014. (Full results, including data tables, available here)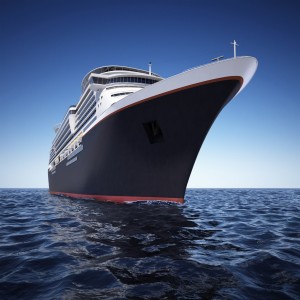 Perceptions of Safety in Cruising
Looking at these seven industry mainstays in aggregate, Quality, Trust and Purchase Intent scores were all still down significantly before the recent norovirus incidents, when compared to the state of these brands prior to the Triumph debacle. With all three measures dropping further still in the wake of the reported outbreaks, this leaves the average perceived Quality score down by 11% vs. its pre Triumph level, with Trust down by 12% and Purchase Intent down by 13%.
As with the Triumph incident, the impact of this more recent series of issues has not been limited to the cruise brands involved firsthand with the incidents. All seven brands dropped from before to after the norovirus incidents in at least one of the measures, and most were down from pre-Triumph levels from the start.
Even Disney Cruise Line, which largely stayed clear of controversy and disaster over the last year, had a 4% drop in trust and a 3% decline in quality since the recent gastrointestinal illness outbreak, the Los Angeles Times reports.
The Cruise Lines International Association (CLIA) addressed the matter last week with a different interpretation of the data.
"The Harris Poll does not reflect what CLIA is hearing, which is that bookings are solid and cruise ships are leaving full," the Association said in a statement. "CLIA just completed its annual cruise3sixty conference, the largest cruise conference in the U.S. specifically for travel agents, and reports from travel agents are that consumer interest in cruising remains high. Travel agents also report increasing numbers of first-time cruisers."
Air Travel Attitudes Seeing Clear Skies
Air travel perceptions, however, remain above sea level. Americans continue to profess more favorable attitudes toward air travel than toward cruises, with roughly six in ten (59%) agreeing that air travel is much more reliable than taking cruises and a majority (54%) agreeing that air travel is much safer than taking cruises.
A majority of Americans (54%) also agree that they're less likely to take a cruise now than they were a year ago, with this sentiment proving stronger among those who have never taken a cruise (58%) than among those who have (44%).
One-third of Americans (32%) agree that cruises are "worry-free," with past cruise experience again playing a role in agreement with this perception: those who have taken a cruise (50%) are more than twice as likely to agree that cruises are "worry free" as those who have not (23%).
Related Stories: