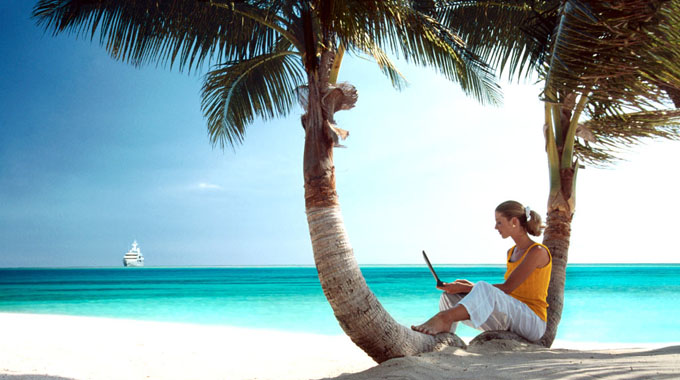 What if you were to learn that businesses that blog generate 88 percent more consumer leads per month than businesses that don't? What if you were to learn that businesses that blog get 55 percent more web visitors?
The fact is that blogging is good for business, good for traffic, good for the writer and good for the reader and good for getting people to travel. So if you are asking yourself what blogging has to do with selling travel and growing a travel business, the answer is plenty!
Prime Reasons for Creating a Business Blog
1) A blog builds credibility. How do you set yourself apart? Write about what you are doing in travel: new itineraries and packages of interest; where you have traveled lately and what made it great; pose a common problem travelers may have and how your expertise can solve it. The beauty of blogging is that it is informal, flexible, fun.
2) Getting Found. By now you have heard the term SEO probably more often than you would wish to. And while SEO is a tough practice to do correctly, continuously and well, if you are not getting found you by potential travelers might as well be selling sand in the Sahara.  The first step to getting found in the Internet is being there – and that means blogging regularly and consistently so Google can find you as well.
3) Getting Social. Blending a blog with social media posting on Facebook, Twitter and Pinterest means bringing in clientele who are intrigued by your services and interested in starting a dialogue. It is no different that walk-ins looking at a brochure, asking a questions and leaving and takes even less time. It allows a seller to reach people otherwise out of reach without having to spend the time at a podium or church group or local Chamber of Commerce meeting – and allows for much more resourcefulness and creativity when it comes to reeling in prospects.
4) Building traffic. There is nothing like giving readers something worthwhile to read on the Internet for building traffic to your site. Whether it's a story, a Q & A, or a roll of (predator) kitty photos with captions, if you engage and amuse as you would a group of friends, you will add to that community with fans – building traffic and conversions.
5) Building company spirit. Open up the blog to employees and company affiliates and watch the content and spirit swell. Everyone has a story to tell – especially if it is travel related – and everyone loves an audience. The more content you have on your site, the more Google will love you, too.
6) Hold the ad budget. Blogging is a means of promotion and, done right, can replace more traditional (and more expensive!) means of advertising with a vetted public proven to have interest in your products and services.
Need a blog but don't know how to start? Got a blog but don't have time to manage it? Tours.com can help. Contact [email protected] for content marketing solutions.