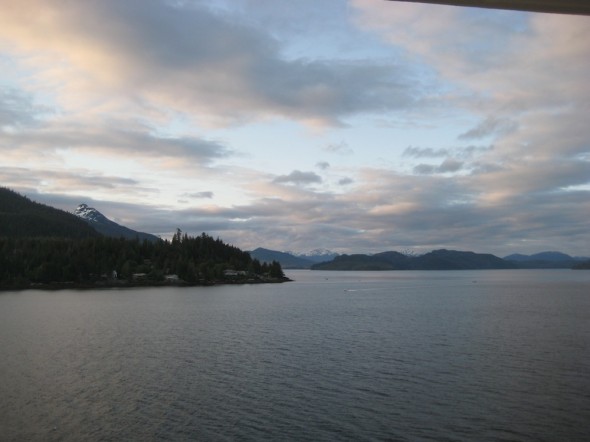 By Bill Becken, Cruise Editor
Alaska remains the most popular North American cruise destination for a number of reasons. One of them is that the cruise lines stoutly compete for the business of plying Alaska's fabled Inland Passage.
According to Jeff Clarke, executive vice-president, sales, Celebrity Cruises, in fielding the 2,850-passenger Solstice out of Seattle this summer, Celebrity is blatantly "competing on hardware"—bringing a sleeker, higher-capacity ship to the market.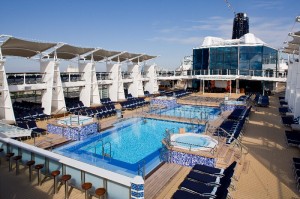 Solstice replaces the Celebrity Infinity, roughly one-third smaller and less capacious, for the summer Alaska sailings in 2013-2014. Although "Solsticized" in December — renovated with Solstice-class-like attributes — the Infinity hails from Celebrity's older Millennium class and will herself be redeployed. The Celebrity Solstice will undertake Celebrity Infinity's traditional seven-night roundtrip itineraries out of Seattle to Tracy Fjord, Alaska, along the scenic Inside Passage, visiting the quaint towns of Ketchikan, Juneau and Skagway, as well as Victoria, British Columbia.
Rounding out the season in September will be a ten-night "America's Cup Wine Cruise," during which, says Tavia Robb, a Celebrity spokesperson, guests will have a commanding view of the finals of the world-famous sailing race in San Francisco Bay, including an overnight stay.
Meanwhile, Celebrity will deploy the Celebrity Millennium to reprise the cruise line's alternating Northbound and Southbound seven-night Alaska sailings between Vancouver, BC and Seward (with several hours spent at the scenic Hubbard Glacier).
As well, the Celebrity Century will offer seven-night Hubbard Glacier vacations roundtrip from Vancouver, through August, 2013. A capping "Ultimate Alaska" voyage departs roundtrip from Vancouver Sept. 15, 2013, including visits to Prince Rupert and Victoria, BC. Finally, that special 11-night Wine Cruise will be offered Sept. 26 from Vancouver, ending in San Diego.
During the Solstice Seattle debut in May, Clarke addressed the ship's likely impact on the market before several hundred agents. He calls Celebrity the default "pull" brand among cruise line marketers: one that requires agents to pull in customers to try it, versus the other brands, which, being better-touted, "push" potential clients toward agents. All the more so, he wants travel agents to know that Celebrity is ready and willing to work with them in the durable Alaska market.
CONTACT:
Celebrity Cruises
800-437-3111
www.celebritycruises.com, call
www.facebook.com/celebritycruises