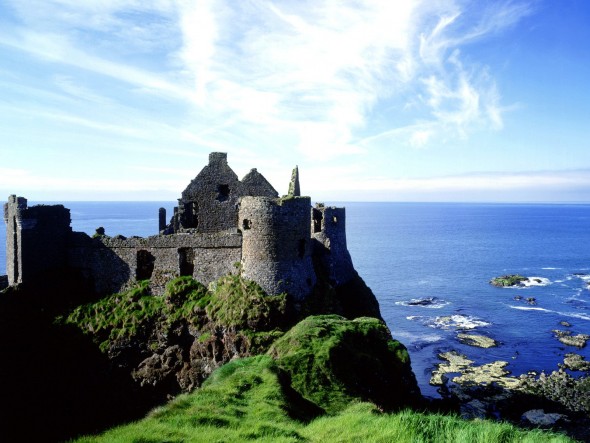 Five Top Tax Refund Vacation Recommendations
Many American taxpayers wish to spend a tax refund on a vacation, according to a Nielsen Poll commissioned by H&R Block.
One travel agent network, Travel Leaders conjured up some great suggestions for where those refunds could get the most bang for the buck, along with travel tips for those consumers seeking vacation travel ideas based on spending this year's tax refund.
Since the average 2016 tax refund hovers around $3,053, according to the Internal Revenue Service, recommendations offered here are within this budget. Here are five international travel packages for approximately $3,000*, as suggested by Travel Leaders travel agents:
6-Days in Ireland, including airfare, for less than $2,200 per couple: 
For early bird filers who have already received their tax refund, Ireland is a perfect vacation option. Americans ranked Ireland third among "dream destinations" according to last year's Travel Leaders Group "Consumer Travel Survey." Traveling from Florida, a vacation package would be less than $1,100 per person, if departing in April.
"Some roundtrip flights to Ireland right now are under $700 per person. And you can book one of CIE Tours for six nights in Ireland with a rental car at $392 per person," said Lindsay Hardy, co-owner of the Travel Leaders location in Palm Coast, Florida. "Ireland has been rated as one of the friendliest destinations in the world. Make sure to enjoy your free pint of Guinness at the Gravity Bar, with 360 degree views of Dublin."
13-Day Tour of the Best of Spain and Portugal for $3,000:
"For about $3,000, you can discover the best of two wonderful countries for nearly two weeks. What makes this package especially nice is it includes air and hotel," said Rey Alton of Travel Leaders in Houston, Texas, who recently booked this trip for a client. "Since this is a fully escorted tour, it would normally cost a lot more for a single traveler, but our client opted to share the experience with another solo traveler." The trip departs on July 18, 2016.
Among the highlights of this UNESCO World Heritage Sites tour is a visit to the walled city of Toledo, Spain, with its St. Tome Church, made famous by El Greco's paintings.  "It has so much history and it is so picturesque, it takes you back in time," said Alton. Other stops include Granada's royal Alhambra complex; Malaga and its surrounding resort villages; historic Ronda, spectacular Seville; delightful Lisbon, and the famed Fátima sanctuary. There's also a stop in Oporto, rich in culture and history and known for its Port wine production. The last two nights are spent in Madrid.
7-Day Caribbean Cruise for a Family of Four is only $3,014 or Less:
"A cruise aboard Norwegian Cruise Line's new Escape would be an amazing vacation, with stops in Nassau, Bahamas, and St. Thomas, U.S Virgin Islands," said travel agent Karen Malone, of the Travel Leaders location in Woodbury, Minnesota. "You could book a Spa Balcony for $2,800 for two passengers or you can book your family of four in an ocean view cabin, which would be $3,014, using the kids-sail-free promotion. The savings for a family of four would be even greater in an inside cabin for $2,374."
Certain promotions offer the option of free amenities, which could include free unlimited beverages, free specialty dining, free shore excursions, or free Wi-Fi. "This ship has it all, including a three-story ropes course, water slides, miniature golf course, and a quiet sunbathing area for adults only with hidden grottos and cooling waterfalls," Malone added.
Fly Roundtrip to Bangkok, Thailand, from Los Angeles for approximately $600:
According to Phoenix-based Travel Leaders travel agent Wally Jones said, "You can score roundtrip tickets to Bangkok out of LAX for about $600."
Enjoy six nights at a 5-star all-inclusive resort in Riviera Maya, Mexico, for under $3,000:
"At less than $1,500 per person, the Riviera Maya is a great destination to get the best bang for your buck, said Travel Leaders' Brian Sanchez in Menomonee Falls, Wisconsin.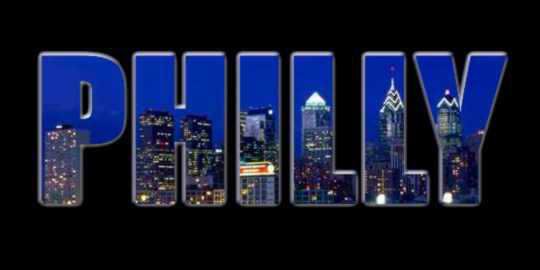 Visit Philadelphia, Find Perks
The Visit Philly Overnight Hotel Package has always included free hotel parking, but the popular offer now also comes with perks that make it easier to get around the city. For a limited time, package buyers will receive free passes for Indego, the City of Philadelphia's bike-sharing program, and free tickets for the PHLASH downtown loop, making stops at more than 20 attractions in Center City. It is bookable at visitphilly.com/overnight.
Package Perks:
The Visit Philly Overnight Hotel Package, responsible for nearly 13,000 room nights in 2015,is available at more than 30 hotels in Center City and beyond. It includes:
A one- or two-night hotel stay
Free hotel parking (up to a $100 value)
Two Indego bike share passes, each of which is good for four 30-minute rides (available through February 2017)
Two PHLASH passes (available through Labor Day, September 5, 2016)
Contact:
(215) 599-0776
visitphilly.com/overnight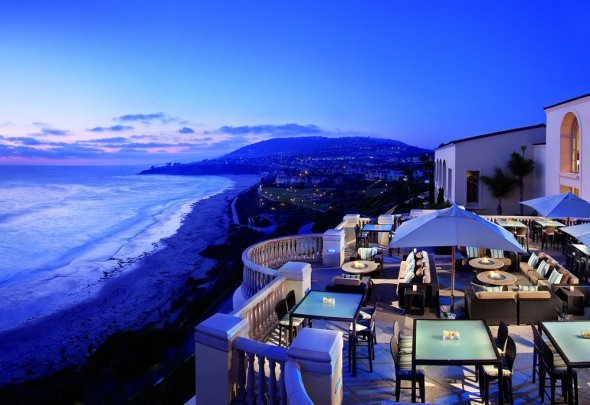 Luxury Pageant of the Masters Packages in Southern California
The Ritz-Carlton, Laguna Niguel is partnering with the Pageant of the Masters to present two extraordinary overnight experiences for the 2016 season. Both packages are available July 7 through August 31, 2016.
Behind the Velvet Rope offers an exclusive opportunity for guests to see how this grand production comes together behind the curtain and offers a peek into the mystery of how art comes to life. The experience is available for Saturday night only and starts at $1,999 per couple. The package includes:
The Ritz-Carlton Club Level Ocean View Accommodations
Behind the Scenes Tour of the Pageant of the Masters
Two Premier Loge Center tickets to the Pageant of the Masters performance
Admission for Two to Festival of Arts, one of the nation's oldest and most highly acclaimed juried fine art shows
Private Docent Tour of Festival of Arts
Welcome Amenity and Pageant of the Masters Program
The Pageant of the Masters "Partners" experience starts at $849 per night and includes:
Overnight Accommodations
Two Premier Loge Center tickets to the Pageant of the Masters stage performance
Admission for Two to Festival of Arts, one of the nation's oldest and most highly acclaimed juried fine art shows
Welcome Amenity and Pageant of the Masters Program
Contact:
(949) 240-2000
www.ritzcarlton.com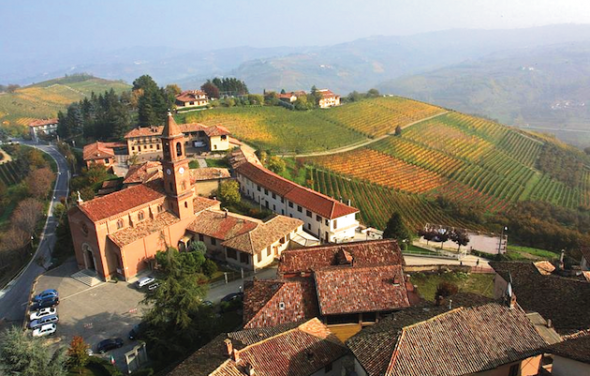 Farm to Fork Bike Tours in France and Italy
While "farm to table" has become a trendy buzz word in the culinary world, many of the farms, vineyards and restaurants that partner with DuVine have practiced this philosophy long before it became a "trend." In particular, there are a few tours in 2016 that magnify this and give cyclists the best of both worlds: trips through incredible picturesque destinations, accompanied by farm-to-fork experiences that are best experienced by bike.
Provence, France:  "Chef on Wheels," May 29 – June 3: The third-annual "Chef on Wheels" cycling trip with with celebrated Chef Seamus Mullen is a rare, six-day, behind-the-scenes, hands-on look at the brilliant mind of a favorite celebrity chef both in the kitchen and at the barbecue. Each evening the group will return to luxurious accommodations and spa treatments at La Verriere, a private estate. Cycling through southeastern France's sun-bathed lavender fields, coastlines, medieval hilltop villages, vineyards & olive groves, and vistas that inspired Van Gogh and Cézanne. Guests will help Chef Mullen choose simple, fresh ingredients at the local markets for healthy meals that will give the small group the energy to ride all week. Level 1 / 6-day, 5-night / $6,295 / Details & itinerary http://www.duvine.com/tour/provence-chef-wheels-bike-tour/
Dolomites, Italy: "Chef on Wheels," September 18-24: challenging trip for advanced cyclists with resident guest DuVine Chef Seamus Mullen. The group cycles from the heights of the Stelvio, Italy's highest paved mountain pass; through the heart of the Dolomites; into Slovenia; and down to Trieste to finish on the shores of the Adriatic Sea. Spend your days climbing famous passes featured in the Giro d'Italia and lesser-known gems on quiet mountain roads. Chef Mullen's focus on healthy, delicious foods for athletes keep cyclists well-fueled to tackle the epic challenge. In the evenings, sleep in cozy local farmhouses and family-run hotels and stroll the streets of mountain villages. Level 4 / 7-day, 6-night / $4695 / Mhttp://www.duvine.com/tour/dolomites-journey-bike-tour/
Piedmont, Italy: "Piedmont Truffle Bike Tour," October 18-23, 2016: Celebrate white truffle season in Piedmont, the gourmet capital of Italy. Join a local truffle hunter and his dog on a hunt, learn how to cook Piemontese delicacies with a Michelin-starred chef, and pedal into Alba's annual truffle festival. Work up an appetite with incredible riding along quiet roads that wind through some of Italy's most scenic countryside, and sample the famous Barolo, Barbera, and Barbaresco wines of Piedmont on this gourmet bike tour. Level 3 / 6-day, 5-night / $5395 / http://www.duvine.com/tour/dolomites-journey-bike-tour/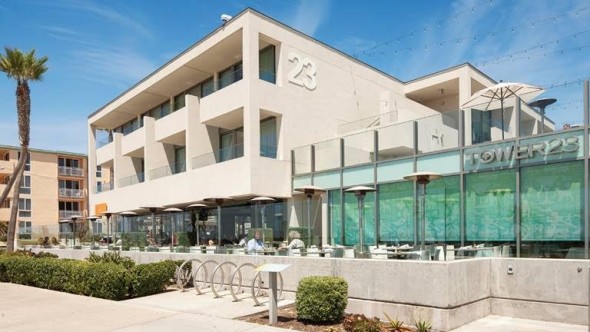 Beachside Vacations in San Diego
TOWER23, one of San Diego's top beachside hotels, is offering three great getaways this spring.
Ride the Wave: Jump right in with this great package which includes three nights, a one-and-a-half hour surf lesson for two, valet parking and $50 dining credit to JRDN. Rates starts at $379 per night and is offered through May.
Sex on the Beach: TOWER23 Hotel is a great romantic spot and this package comes with two nights, a romantic dinner for two with two cocktails, breakfast in bed each morning, a couples massage and naughty turn down service. Rates start at $355 per night with a 2 night minimum.
Baes at the Beach: Guests can enjoy two nights in a luxury suite with a Jacuzzi tub, two signature robes, a romantic rose petal bath, a bottle of Dom Pérignon and a Grande Seafood Platter.
All packages are good through May 31, 2016.
Contact:
(855) 901-0002
www.t23hotel.com