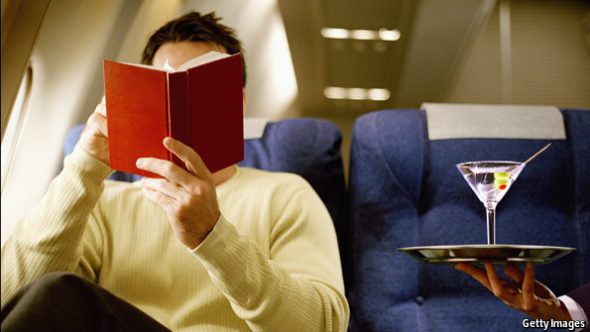 You might say the airlines have won. Travelers have finally adjusted to the new reality that everything, from seat selection to peanuts, is going to have a cost. And that cost has a name: "Personalization." So passengers thinking they are getting ripped off by having to pay for items that have hertofore have always been free can now elevate these thoughts to a new concept: choice. What seat they sit in, what drink they imbibe, the size of a piece of luggage or luggage at all are not requirements of travel, they are by-products of personal choice.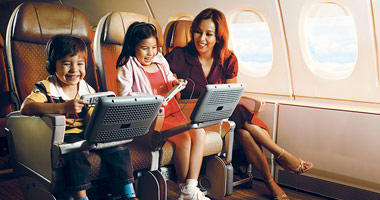 What Price Choice
How much are travelers willing to pay for airline ancillary services such as seats, bags and food when traveling?  New research from Sabre has found that travelers would drop a hundred dollar bill to make their travel a little more "about me."
Sabre surveyed travelers from 20 countries about what they would spend and why. The results show that 80 percent of travelers purchased air extras on their last trip, spending an average of $62.  When asked if they would spend more to "personalize" their trip, the answer was "yes" – up to $99 if it improved their travel experience.
Different Regions, Different Choices
The survey also found differences between what people from different regions would spend on extras. For instance, when asked what they would be most likely to spend money on, the most desired ancillaries were cabin class upgrades, on-board food and beverage and preferred seating and extra leg room – all at 11 percent.  This was followed by in-flight Wi-Fi (nine percent) and extra checked baggage (nine percent). The popularity of each ancillary varied between travelers from each region, with North Americans and Europeans choosing preferred seating and extra leg room; Latin Americans opting for on-board Wi-Fi, and Asia Pacific travelers selecting extra checked luggage.  For travelers from Africa and the Middle East, on-board food and beverage, and fast track security respectively topped their pick.
Personalization, Personal Touch
While technology is preferred by most travelers to plan and book travel, human interaction still plays a significant role in some countries. In Latin America, almost half (48 percent) prefer the help of a consultant to plan and book travel, compared to around a third of travelers from other regions – 37 percent in the Middle East, 36 percent in Asia, 35 percent in Africa and North America, and 33 percent in Europe.
The study also revealed differences in the time it takes travelers around the world to book trips. African travelers were the fastest planners, with 33 percent saying they spent less than a day planning their last trip, compared to just 12 percent of travelers from Asia Pacific. At the other end of the scale, American travelers were the most likely to plan in advance with nine percent taking longer than a month, compared to just three percent of travelers from Africa and the Middle East.
"Both airlines and travel agencies have a role to play in providing travelers with a complete booking service that combines the convenience of technology with the power of human interaction," said Shelly Terry, vice president of travel product solutions, Travel Network, Sabre.  "Airlines can maximise revenue by leveraging the expertise of travel agencies and ensuring their inventories are conveniently available to passengers through both direct and indirect channels, giving people the choice and freedom to book travel the way it suits them."
More information on this study here.
Methodology: An online survey of 1,500 travelers from 20 countries in six regions was fielded in Sept and Oct 2016. Regions were North America (Canada, United States); Europe (France, Germany, Italy, Poland, United Kingdom); Latin America (Brazil, Mexico, Argentina); Asia-Pacific (China, India, Indonesia, South Korea); Africa (Egypt, South Africa, Nigeria); and the Middle East (Turkey, United Arab Emirates, Israel).  Respondents qualified if they had traveled by plane within the past two years.