There was a time not long ago when the mention of a "dude ranch" conjured images of women who were holed up among the tumbleweeds of rural Nevada for six weeks waiting for their residency/divorce papers to come through.
Today, the term is forever branded in the lexicon of travel and hospitality as a luxury stay in cowboy country that is likely to have bragging rights – and hats — attached.
Urban cowboys and nature lovers find privately sought dreams on these spreads, if only for a week, attended by rough and tumble ranch hands who know a thing or two. Whether romancing the big skies, improving riding and roping skills, or huddling with the company brass for some strategizing and team building, a ranch retreat is a wonderful way to get away and connect with one's inner cowboy.
And there is no shortage of such ranches to choose from, ranging from sparse and simple settings with few amenities and so-so cuisine, to Relais & Chateaux layouts with amazing wine cellars and Michelin-starred chefs. The Dude Ranch Association, with more than 100 vetted members in eleven states represents only a fraction of the possibilities but remains a good place to start when weeding the dudes from the wannabes.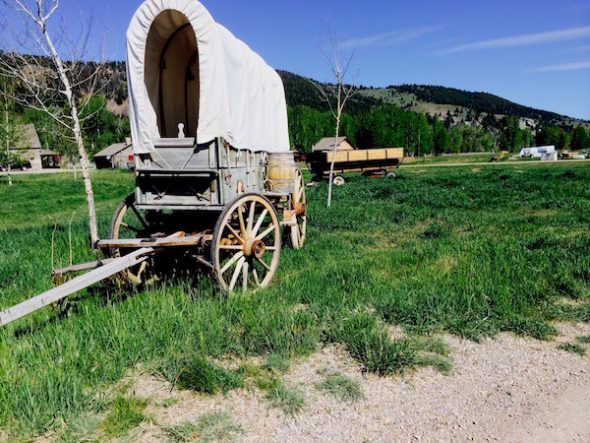 For meetings, these ranches can be especially beneficial, says Colleen Hodson, executive director of the Dude Ranch Association, a membership organization that has been around since 1926.
"Ranch meetings have really become quite popular, especially in the last five years," says Hodson. "The ranch guests tend to be more focused on the meeting at hand, not daydreaming and looking outside, as they know there will be plenty of ranch time later. Also ranches are ideal for team building exercises and people really have a good time. Each stay is customized to the group or people at hand and everyone gets something out of it."
Horseback riding is part and parcel of the ranch experience, although this activity can range from simple nose to rear walks around the corral to wild runs through the meadows to afternoons of rounding up steer. An expensive undertaking for ranches and one that comes with a lot of liability, chances are a ranch vacation will be the only place guests are likely to be able to experience riding and enjoy it western style, amid the sagebrush and the pines on endless winding trails.
Ranches range from small with only a few cabins to quite large with facilities that can handle up to 250 guests for a meeting or event. Most ranches offer meetings facilities for around 40 to 50 people, Hodson says, and most ranches in the Dude Ranch Association have added these facilities and supporting technology in the past few years to meet the steadily growing demand.
"For the larger groups, you really have to book a year in advance, and that does not include the summer months, which are mostly given to families. Group meetings and retreats really get going in the shoulder months," she adds, "of September and October and May and June. Only a handful of ranches are open year 'round."
Several of those four-season ranches in the luxury category are in Montana. These include Triple Creek Ranch, the Ranch at Rock Creek and Paws Up, among others.
At Triple Creek Ranch in the Bitterroot Valley some 75 miles south of Missoula, you are as likely to find yourself sipping a 2010 Château Margaux with the former Intel CEO who owns the place as you are donning cowboy chaps and mounting a Paint in the corral. The ranch has 30 rooms, most of them large, independent cabins with a wood-burning fireplace. As a Relais & Chateau property the pampering is noticeable. Similarly, dining here is an event with a focus on French culinary and even a cooking school at the ready for customized programs.
As with most ranch operations, just about all guest requests are part and parcel of the nightly price, which is more geared to small groups and couples than it is to meetings. But small groups can bond along the trails with rides that can be customized for any skill level or interest. Fly-fishing, tool, comes with the territory.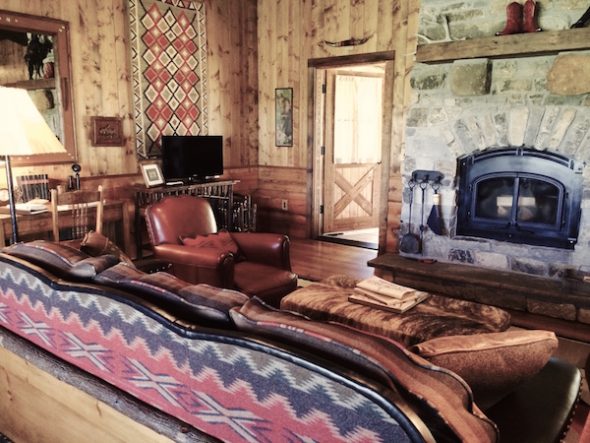 Similarly, the Ranch at Rock Creek in Philipsburg, MT, also around 90 minutes from Missoula International Airport, is a high-dollar luxury ranch that welcomes meetings and business travelers with a full roster of amenities and facilities.
The property has 95 beds amid 38 rooms in the lodge, cabin houses and luxury tents and more than 10,000 acres to roam amid Montana's wide-open prairies. There is plenty out outdoor space to take care of large groups in terrace and patio spreads and temporary canvas pavilions. A bowling center/bar and lounge handles the post-dinner play and, as a working ranch, find scores of horses ready to be saddled and cattle wandering the foothill paths.
Riding there, unlike many ranch resorts out west, is on demand and according what and when the guest wants it – not when the ranch hands have a line ready to go out. All riders are welcome here – walk 'em, trot 'em, even canter and run. BYOB, or else boots and chaps can be provided at no charge. Fly-fishing, too, happens on demand in the creek or in rivers or secret spots known to the staff. Or leave the tackle on the banks and take a family-sized inner tube for a float down Rock Creek in warmer weather.
All is inclusive here, from horseback rides (all levels accommodated), fly fishing, rafting, guided (and solo) hikes along seemingly endless miles of scenic trails, the saltwater pool, the gourmet meals (meatloaf is a must-have here, as is the venison), the wine list and the bowling and movies afterwards. A working ranch, it's not unusual to round up an errant steer or two while off on a trail on horseback. Guests need only bring the right clothes and shoes. All else is provided — the gear, the tackle, the shooting equipment (Glocks included) and the mountain bikes.
Added amenities include a spa designed somewhat like Westworld meets Greenwich Village, a saltwater pool, a plethora of prairie dogs and nights full of stars. Dining is as creative as one can get with gourmet ranch food, such as meatloaf with homemade ketchup and steak cuts from grass fed, range-happy cattle, all paired with the appropriate precious wine.
The Ranch at Rock Creek also offers plenty of team building opportunities and adrenaline rushes amid a 10,000-acre ranch on the wide-open prairies of Montana. The ranch is owned by Jim Manly, himself a CEO of a boutique investment bank, who often brings out company performers for some get-to-know-you down time.
The 38 bedrooms in an assortment of luxury cabins, decked out tents and the lodge has been tabbed at times as the most expensive resort in the U.S. (rates come down considerably for groups, of course).
Winter gets the advantage of trips to the nearby Discovery Ski Area, located by an old and atmospheric mining town.
The Lodge & Spa at Brush Creek Ranch in Saratoga, Wyoming (around 3.5 hours from Denver and one hour from Laramie) is also a shoe-in for groups, and specializes in offering retreats and incentive programs with accommodations for up to 150 guests. However, it is not open all year and therefore most of those meetings would happen during the shoulder seasons.
The ranch offers a collection Lodge Rooms, Cabin Suites, Cabin Residences as well as the Magee Homestead (a prairie hideaway that can sleep as many as 24 guests), all furnished in western decor, and offering premium 400 thread count linens, Egyptian cotton towels, plush robes, Brush Creek Ranch Signature Toiletries, and coffee stations. Experiences run the range – from sunrise yoga to wrangling to fly-fishing to shooting to cattle drives. Families are welcome and easily find their interests here. Groups and meetings are attended by dedicated staff.
Other top choices for ranch vacations or bond-building dude ranch retreats include the Home Ranch in Clark, Colo., Alisal Ranch in Solvang, CA, Paws Up near Missoula, MT, and Tanque Verde Ranch in Tucson, AZ.
"Or you can call me and I'll match you up," says Hodson, who says she has been to most of them. Best advice? Book early, Hodson says. These are smallish, very eco-friendly places that book up. Also, she adds, slow down make sure you bring your cowboy attitude.