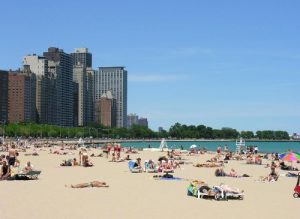 Hotwire has the beat on just where Americans are heading to get out of the heat and toast the end to this summer's vacation season. The leading discount travel site dug into its numbers* this week to name the 10 most popular destinations for travelers on the go this Labor Day weekend.
What the numbers found was U.S. travelers this year are opting for the off-season destinations where they can get more value for their money. Las Vegas, Washington D.C., along with Orlando, New Orleans and Atlanta came up as popular off season choices. Also Vancouver proved popular, as did the ever-popular metropolises of New York, Boston, Chicago.
The cities of the southeast, however, made their way onto the list for the first time. Orlando, New Orleans and Atlanta are perceived as the Southeast's biggest and most affordable cities to visit, especially in the summer off season. Even ever in-demand Orlando is seeing suppliers offer compelling deals to fill vacancies left from the decline of peak summer season. These rise of these destinations has knocked Dallas, Toronto and San Diego from the top ten of favorite Labor Day locations, possibly because they are proving to be more expensive, higher-season cities, this year. San Francisco, which has also been expensive this summer, hung on to the list as number ten.
However, cities with close ties to the holiday continue to remain popular. New York returned as number one on the list, Chicago – also a value destination – moved from number three to number two, and Boston dropped from number two last year to number four. These three cities have some of the oldest Labor Day celebrations in the country.
Hotwire.com's Hot Ten: by city and average daily rate:
1.     New York City, New York /$185
2.     Chicago, Illinois /$102
3.     Las Vegas, Nevada /$95
4.     Boston, Massachusetts /$127
5.     Vancouver, British Columbia, Canada /$103
6.     Orlando, Florida /$56
7.     New Orleans, Louisiana /$96
8.     Atlanta, Georgia /$76
9.     Washington, D.C. /$87
10.   San Francisco, California /$136
* Based on hotel bookings made on Hotwire.com between June 15 and July 31, 2012 for travel between August 30 and September 4, 2012.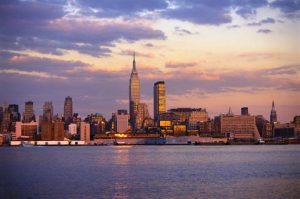 var _gaq = _gaq || []; _gaq.push(['_setAccount', 'UA-31024633-1']); _gaq.push(['_trackPageview']);
(function() { var ga = document.createElement('script'); ga.type = 'text/javascript'; ga.async = true; ga.src = ('https:' == document.location.protocol ? 'https://ssl' : 'http://www') + '.google-analytics.com/ga.js'; var s = document.getElementsByTagName('script')[0]; s.parentNode.insertBefore(ga, s); })();