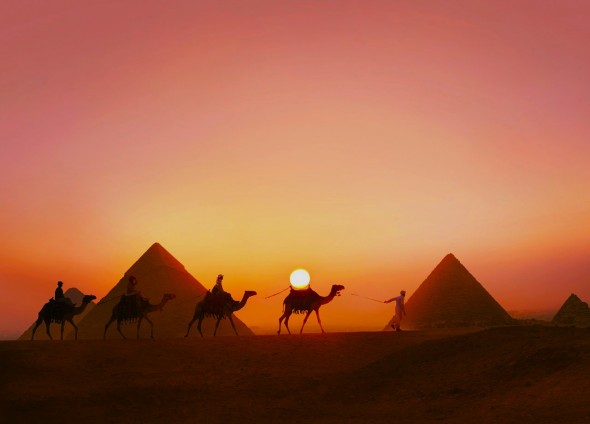 Travel to Egypt is on the rebound and those travel companies that have returned to offering tours to Egypt are getting thanks and raves from their clients. The reason? Tours through the Land of the Pharaohs have never been this easy and accessible for those agents who choose to work with a specialist. The world's greatest ancient treasures are open without the lines and the crowds, and hotels are rolling out the value options for visitors.
"We have been sending in tours at the rate of two departures a month and the response has been phenomenal," says Noam Matas, CEO of America Israel Travel. "We have a very professional crew on the ground in Cairo and we can easily avoid any problems. The fact is that our guests are reporting some of the best times ever – there are few tourists there right now and no one is targeting tourists. In fact, the Egyptian people are welcoming them because they know how important tourism is to the Egyptian economy."
America Israel Travel based in Calabasas, CA specializes in travel to Jordan, Israel, Turkey, Greece and Egypt and has been taking escorted groups, whether independent travelers or religious affiliation groups, to some of the world's most important historical sites for more than four decades. They work with all travel agents. However, those agents who focus on religious travel, whether Christian or Jewish, find America Israel Travel to be a one-stop shop.
For travel retailers who are getting demand for travel to the Holy Land this holiday season and beyond, America Israel Travel mixes in the magic of Egypt at this historical time with 15-day tours to Egypt, Israel and Jordan. It also offers an immersion into the land of Jesus with a 10-day "Roots of Your Faith" tour of Israel.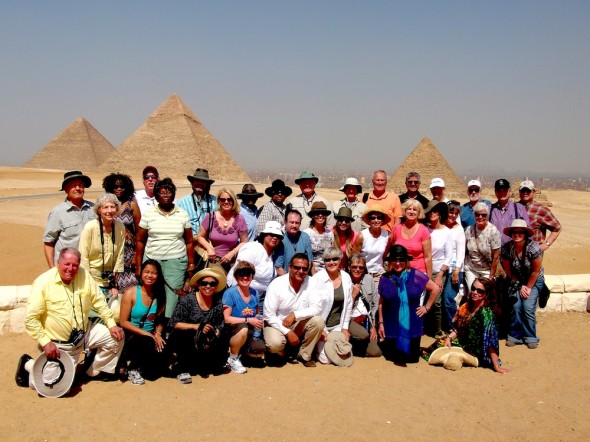 "The Roots of Your Faith tour is our most popular tour," says Matas. "It runs for ten days, two departures each month and the 2014 departures cost only $1,645 with stays at 5-star hotels and breakfast and dinner every day. But agents can not only sell these trips to independent clients who desire a deep and knowledgeable experience of this eternally important region, they also can offer customized and even personally branded trips for groups that want to go – whether church groups or special organizations."
Similarly, the Into the Promised Land tour, which runs twice a month for 15 days and covers Egypt, Israel and Jordan, is the company's most popular regional Holy Land tour.
America Israel Travel is able to take advantage of the slow down in tourism in Egypt with significantly reduced rates. In Egypt, the tour focuses on such sites as the pyramids at Giza, the Sphinx, the Egyptian Museum, and the Sinai Peninsula. Borders are crossed easily with company ground handlers onsite to move guests through the immigration windows.
"This is something many tour companies do not offer: the group stays with one company, and stays consistent and together through the whole trip. Each country guide knows exactly where the group has been and where they will be going. Plus, the group does not split to lose some members and take on others as the tour progresses through different countries. Also it is important to have trustworthy staff to handle the border crossings and this is something we offer," says Matas.
Into the Promised Land's 12-night, 15-day journey to Egypt, Jordan and Israel spends ample time in Cairo with a stay at the Le Méridien Pyramids Hotel & Spa before heading to the Sinai and tracing the trail of Exodus. Time is spent on the shores of the Red Sea before traveling through Jordan and experiencing the Nabatean Treasure City of Petra, still a riveting, if not mystifying, take in. Several days are then spent in Israel, immersing in significant Biblical sites that seem locked inside of an ancient age.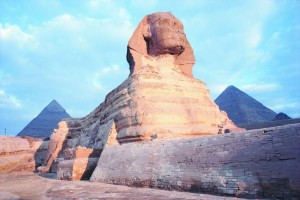 For America Israel Travel the time is now and, as one of the few U.S. tour operators currently including Egypt on its scheduled departures these months, the company has been able to pass along savings stemming from some of the cost cutting seen in room rates at Egypt's top properties. It is possible to find guaranteed departures on air and land packages for $2,495.
"Our 'Into the Promised Land' tour is sold out for December. But there is nothing like Christmas in the Holy Land," adds Matas. "Our 'Roots of Your Faith' Holy Land tour that runs December 21-30, 2013, is truly a once in a lifetime trip."
Contact:
(877) 248-8687
www.AmericaIsraelTravel.net

Travel to Egypt: The Buzz on Facebook