Wintering Where the Angels Breathe in Lake Tahoe
The Ritz-Carlton, 
Lake Tahoe, located mid-mountain at Northstar California Resort, is welcoming the season with some après-ski therapy.
After a long day on the slopes, guests can have an Après-Ski Champagne Experience, offered daily from 3:00 p.m.–5:00 p.m. by the resort fire pit, featuring Moët & Chandon Ice Impérial and a raw bar favorites. Après Yoga & Stretch classes are offered to heal tired muscles. And the Après-Ski Recovery treatment ($275 per person, duration 80 minutes) returns tight, aching muscles to peak condition.
Families like the resort's signature Marshmology program, which takes place nightly at the fire pit from 4:30 to 5 pm. Wine lovers will want to join the Winter Vintner Dinner Series ($125 per person), offered at 6:30 p.m. on January 12, February 9 and March 9 with four courses paired with Northern California selections. Foodies will like the Manzanita Chef's Tasting Counter (starting at $115 per person), offered nightly from 5:30 to 8 pm.
For a unique winter evening activity, the Winter Stargazing Snowshoe Tour ($63 per adult, $45 per child ages 10 to 12, plus $21 snow shoe rental fee) is available on December 21, December 28, January 14 and February 11 (5:00 p.m. to 8:00 p.m.).
Rates: The ski-in/ski-out resort has access to Northstar Ski Resort where lift tickets run $111 for an adult day pass. Rooms at The Ritz-Carlton, Lake Tahoe vary from a starting rate $250 a room to more than $600 a night for the same room in winter high season. Rooms are cozy with luxury amenities all around and gas fire places.
Contact:
(800) 241-3333
www.ritzcarlton.com/LakeTahoe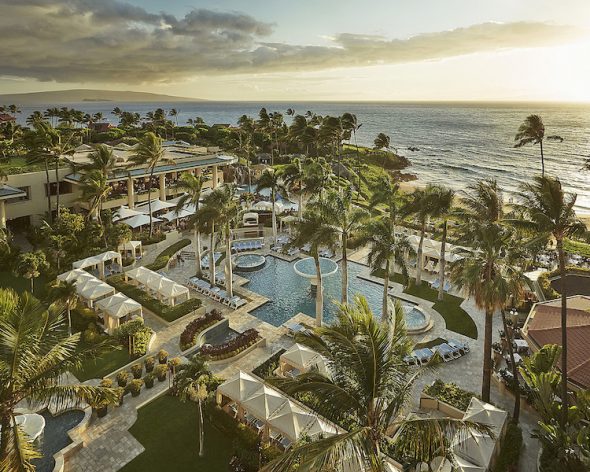 Immersing in Maui at the Four Seasons
Stay at the Four Seasons Maui, fresh from an extensive, two-year, floor-to-ceiling upgrade that brings sleek furnishings, contemporary artworks, and new room designs. The property's 383 guest rooms and suites can now recombine into one- to four-bedroom configurations.
The property has also introduced a new concept in its guest experience called the "Unforgettable Experiences" collection, which include a Kona Coffee Helicopter Tour, a Maui Photo Adventure, Serenity Pool After Hours experiences, and a Whale Watch Photo Excursion. Experiences, curated by knowing concierge staff, are adding and changing according to what the season brings.
Rates: Start at $600 per night in low season and usually double that amount in high season.
Contact:
(808) 874-8000
http://www.fourseasons.com/maui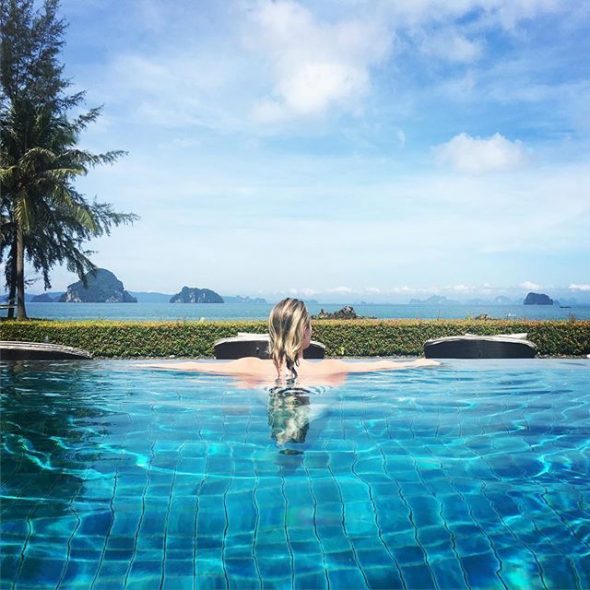 Retreat to the Heat this Winter in Thailand
Feel the heat this winter in an untouched stretch of paradise. With a Phulay Bay, a Ritz-Carlton Reserve in Krabi, Thailand on the Andaman Sea. At Phulay Bay, pursuits abound as guests can explore the waters and nearby islands wonders by luxury yacht, venture through the mangrove jungle on a kayak expedition, immerse in Thai culture at the nearby Wat Bang Rieng Temple and dive in for some exquisite warm water discoveries.
On property guests can practice yoga under the stars, indulge in a soothing Thai Herbal Infusion Ritual or Aromatherapy massage treatment at The Spa, learn to cook traditional Thai dishes with a cooking class or lounge in a day bed by the pool.
Dates: Through mid-April, guests can enjoy sunshine all winter long with Phulay Bay's Winter Getaway Package and receive 25 percent savings on seasonal rates. (January 6-25 and February 5 through April 17)
Rates: Rates begin at $470 USD based on single or double occupancy.
25 percent savings on rates (3 night minimum stay)
Daily breakfast for two in Jampoon restaurant
24-hour dedicated butler service
Special welcome amenity
Complimentary Wi-Fi
Complimentary soft drinks in minibar
Contact:
www.ritzcarlton.com/phulaybay
(877) 231-7916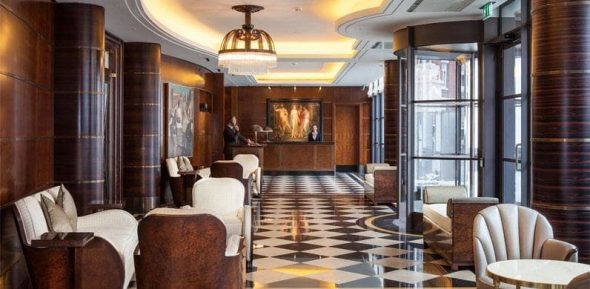 Sleep inside a Work of Art at The Beaumont, London
At The Beaumont, Antony Gormley's ROOM is both a monumental figural sculpture and an architectural extension to the hotel. Combine a stay in this extraordinary space with breakfast and a one-on-one contemporary art tour of London, devised by SideStory and designed around your personal interests. The Beaumont is located on a quiet garden square, close to the luxury shops, galleries and museums of Mayfair, St James's and the West End. Grand in style yet intimate and welcoming, its design is inspired by the great Art Deco hotels of the 1920s.
Rates: From $500 a night. Sleep in the Gormley ROOM for $2000.
Contact:
(+44 20) 7499 1001
www.thebeaumont.com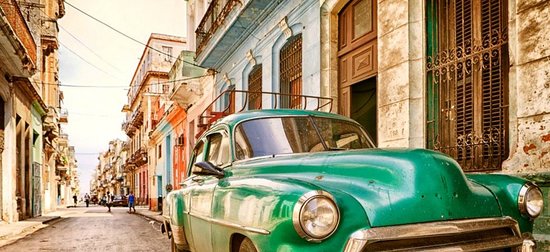 Beach Vacation in Havana
Short on time but long to see Cuba before it changes? insightCuba, the pioneer and leader in people-to-people travel to Cuba, has launched a four-day Varadero + Havana vacation package, which features the island's most popular beach destination and its historic capital city over an easy-to-book long weekend. Bimonthly departures run through April 2018.
With the winds of U.S. politics quickly changing and Cuba anxious to modernize, visiting Cuba now is more important than ever. The door could close once again.
With the day trip to Havana included, and a lower price point (starting at just $1,995 per person), we anticipate strong demand."
This itinerary differs from others in that it features a number of optional excursions so travelers can choose their own adventures.
From Varadero's Juan Gualberto Gómez Airport, participants will check into the Meliá Varadero beach resort, before setting off on day two to Cardenas, a small town just south of Varadero, for a visit to the farmers market, a sugar cane museum and an ecological reserve full of hiking trails and colorful flora and fauna. See Columbian pictographs and 2000-year-old burial plots inside a local cave.
On day three, guests drive to the coast and explore Havana. A walking tour of Old Havana, a splendid UNESCO World Heritage Site and one of the best examples of preserved Spanish-Colonial architecture, is followed by sightseeing in Centro Havana, Vedado, and Miramar. Next is a scenic ride along the iconic Malecón and a stop at the historic Hotel Nacional for world- famous mojitos and spectacular views. Last, visitors will see Finca Vigía, home of author Ernest Hemingway, before dinner at an authentic Cuban restaurant and a return to Varadero for the night. Day four is for travelers to enjoy at leisure.
Rates: Starting at $1,995 per person, double occupancy (single occupancy is +$700) and includes most meals and activities. Airfare is extra, but becoming more available through commercial carriers.
Contact:
(800) 450-CUBA
www.insightcuba.com