Abercrombie & Kent: 50% off Dream Vacations Fading Fast

A&K's last-minute fall sale is offering savings of up to 50% on select private journeys with prices starting at $1,395. These inspiring adventures include some of the world's most iconic and exotic destinations, from Easter Island to Iguassu Falls, Sri Lanka, the Galapagos Islands. The catch? Travel plans must be booked by September 25, 2013.
Easter Island: Explore of one of the world's most remote places, seeing the storied moai and choosing from a variety of excursions, including visits to Ahu Tongariki's statues, powdery Anakena Beach, and the ceremonial village of Orongo. Five days from $2,295 (was $3,095).
Sri Lanka: See inspiring UNESCO World Heritage Sites such as Sigiriya Rock Fortress, as well as beachside beauty in Beruwela. Visit an orphanage for abandoned and injured elephants. Nine days from $2,195 (was $2,995).
India: Get acquainted with India's treasures, taking a rickshaw ride through Chandni Chowk market and visiting inspiring mosques, Jaipur's striking City Palace and the incomparable Taj Mahal. Ten days from $2,125 (was $4,250).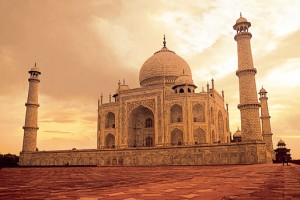 Argentina: Witness a tango performance in Buenos Aires and absorb the beauty of Iguaçu Falls from both the Brazilian and Argentine sides. Embark on a thrilling jungle truck ride and take a motorboat ride on the Lower Iguassu River. Seven days from $1,995 (was $2,895).
Peru: Discover Peru's pre-Colonial culture in Lima, and visit Cusco and Sachsayhuaman. Take the Vistadome train to magical Machu Picchu, exploring the "Lost City of the Incas" in the afternoon and again at sunrise. Six days from $2,485 (was $3,315).
Tanzania: Unforgettable wildlife viewing in Tarangire, Lake Manyara and the Serengeti, as well as in the Ngorongoro Crater, a haven for many East African species. Eight days from $4,995 (was $6,995).
Thailand: Explore Bangkok by boat and tuk-tuk. Set out on a river safari to Don Sao Island in Laos and meet Padong Long-Neck and Akha hill tribe villagers, pausing to visit stunning wats and the merchant-filled Night Market in Chiang Mai. Seven days from $1,395 (was $2,195).
Kenya: Discover the Masai Mara, teeming with iconic East African species, such as lion, elephant, zebra and giraffe. In the Northern Frontier District, spot the "Special Five."  In addition, meet the Samburu and Maasai people, who live in peace with the local wildlife. Eight days from $3,995 (was $5,995).
Galapagos Islands: A five-night cruise through these enchanted islands with twice-daily shore excursions among iguanas, giant tortoises and other indigenous species, led by expert naturalist guides and complimented by comfortable shipboard amenities. Six days from $2,445 (was $2,895).
Jordan: From Amman's towering ancient Citadel to Madaba's mosaic map of the Holy Land to the rock-carved wonders of Petra and the restorative benefits of the Dead Sea, Jordan is a fascinating country with a history that transcends the centuries. Seven days from $2,770 (was $3,995).
Contact:
Abercrombie & Kent
(888) 611-4711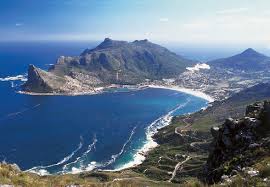 South African Airways Flash: "More Africa for Less"
South African Airways (SAA) launched the "More of Africa for Less" fare sale, with low fares from the U.S. to 15 destinations in Africa. Fares start at just $999 (restrictions apply) round trip for SAA's flights from Washington, DC (Dulles) to Johannesburg. Travel from Washington to Dakar, Senegal, starts at $1,040, to Cape Town at $1,030, and to Durban at $1,040. Fares from New York (JFK) to Johannesburg on SAA's daily non-stop flight start at just $1,050, to Cape Town at $1,080, and to Durban at $1,090. Low add-on fares are also available to Blantyre, Lilongwe, Mauritius, Maputo, Windhoek, Lusaka, Livingstone, Harare, Victoria Falls, Dar es Salaam, and Entebbe. The fares listed, which include taxes and fees, are available for purchase through September 24, for travel between October 20 and Dec 9, 2013, and between January 11 and Feb. 28, 2014.
SAA has daily nonstop service from the U.S. to South Africa with morning departures from New York JFK and afternoon direct service from Washington Dulles (with a stop in Dakar, Senegal).
Contact:
(800) 722-9675
www.flysaa.com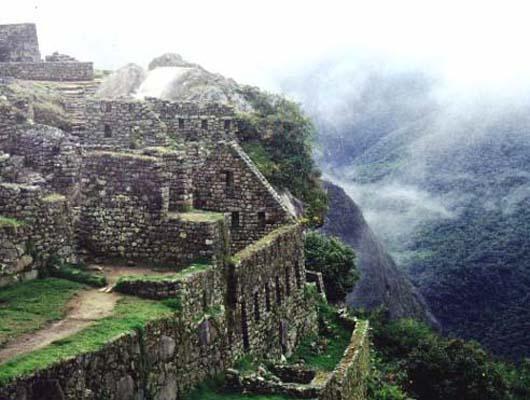 Aqua Expeditions: Children Free through November 2014
Aqua Expeditions, Peru's first luxury Amazon River cruise, invites children to travel with their families free of charge through November 2014 for all bookings made by September 30th, 2013. The luxury family vacation company, takes guests on adventures through the Amazon and its tributaries, where sightings of wildlife such as pink dolphins, caimans and sloths are an every-day event…ideal for any adventurist-in-the-making.
Details of the promotion:
Child must be under 12 years old at the time of traveling
Booking must be made before September 30, 2013
Limit one child per family, sharing cabin with parents and sleeping on the sofa bed
Valid for bookings until November 29, 2014
Booking only for Aqua Amazon or Aria Amazon
Aqua Expeditions is a member of Virtuoso and The Signature Travel Network.
For more information on Aqua Expeditions, visit www.aquaexpeditions.com.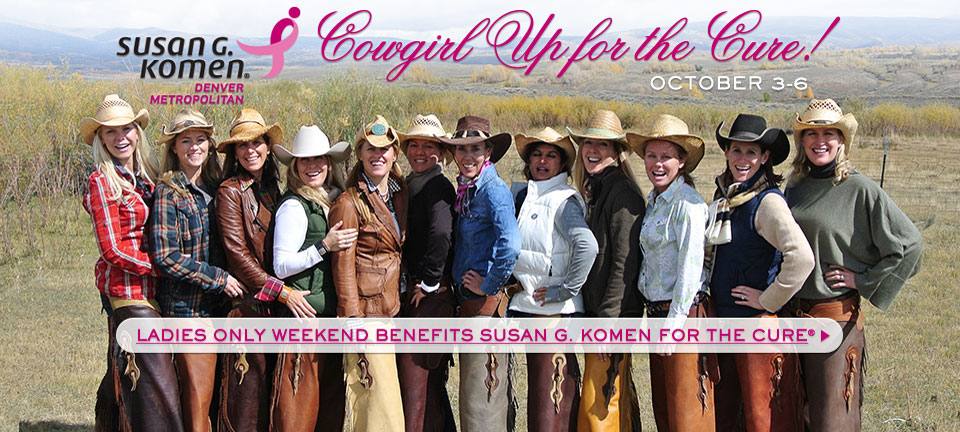 Brush Creek Ranch: "Cowgirl Cure" Weekend
The Lodge & Spa at Brush Creek Ranch, all-inclusive luxury dude ranch in Wyoming is hosting a "Cowgirl Up for the Cure," weekend for ladies only, October 3-6, benefitting the Susan G. Komen foundation. Guests will enjoy a variety of special activity-based and educational programs on the 15,000-acre Brush Creek Ranch as well as a performance by a Country Music Association performing artist.
The Lodge is a Preferred Boutique Hotel and Orvis Endorsed Fly-Fishing Lodge. The weekend includes:
Well-appointed lodging, including cabin suites and residences
Various Ranch activities including horseback riding, fly fishing, shooting range, hiking, and biking
Educational programs focused on health, wellness and cancer prevention
Nightly entertainment, including a CMA entertainer to be announced, plus a Boot Scootin' Barn Dance
Gourmet Rocky Mountain cuisine
Special guest speakers
Events kick off with a Boot & Jewelry Trunk Show, followed by participation in a wide variety of Ranch activities. Package pricing starts at $2,250 per person with $750 per person will be donated back to the Komen Denver Affiliate. Contributions made throughout the weekend will be matched dollar for dollar by supporters.
Contact:
Lodge & Spa at Brush Creek
(307) 327-5284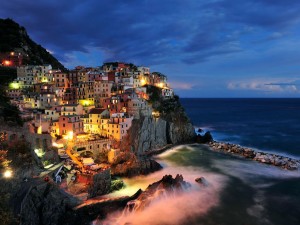 Eurail Putting 20% Discount on Italy Passes through October
Italy is the second most popular country overall for Eurail Pass holders, while the Eurail Italy Pass remains the best-selling One Country Pass. This should not come as a surprise. Italy's railway network is as attractive as the country itself, offering an impressive high-speed system connecting Italy from North to South. The fleet of Frecciarossa trains makes the non-stop connection between Rome and Milan possible in less than three hours.
Traveling with the Eurail Italy Pass out of season enables easier access to Italy's many historic landmarks, allowing the traveler to enjoy the beauty of art, tradition and sceneries unchanged for hundreds of years. Florence, Venice, Rome and Milan, Italy's most visited destinations by Eurail Pass holders are easily accessible, as is the beautiful and varied Italian countryside. The ease of getting around via rail and the flexibility of being able to change travel plans provide the perfect ingredients for creating that unforgettable travel experience.
Information: Eurail Group
Similar articles: 
Head Out of Town for These Fall Travel Packages
California Wine in Mind: September Wine Fests