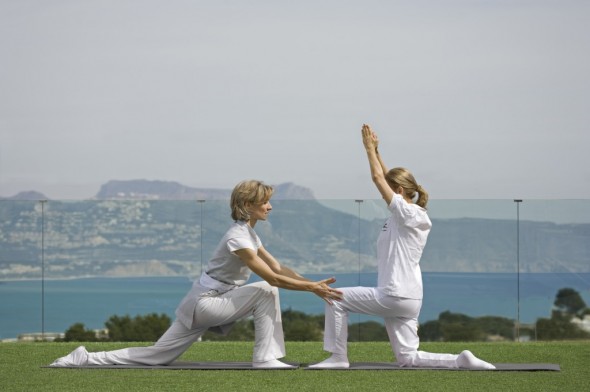 Spa and Wellness Packages for the New Year
New year, new start. 2013 is just getting started and so are New Year's wellness resolutions for losing that weight, amping up that chi, building up that extra muscle, and manning up for making those long-held goals come true.
Here is the "how" of it. But, there is nothing more important than the "now" of it.
Only about 19% of people who make a New Year's resolution actually stick to those vows for two years or more, according to research led by John Norcross, a psychology professor at the University of Scranton in Pennsylvania, as reported in the Wall Street Journal. The good news is, however, some 46% of those resolution makers stay true to their vows for at least six months. (And that compares with only 4% for those who want to make changes but do not put them into a resolution, according to a separate study).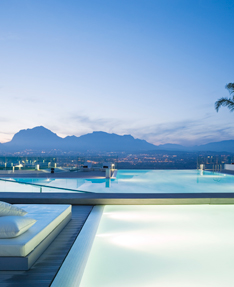 SHA Wellness Clinic in Alicante, Spain has the perfect antidote to an over-indulged holiday season: a New Year, New Life package for 2013. Guests who stay for seven nights with a health program receive complimentary accommodations for two nights with stays through February 28, 2013. Room rates for SHA Wellness Clinic start from $300 per night.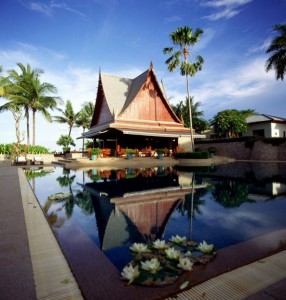 Chiva Som in Hua Hin, about three hours from Bangkok by car in Thailand, has an Eternal Youth package that focuses on pampering the body from the inside out while, cleansing, detoxing and setting a course for healthy living and eating. The regime comes in all-inclusive packages that run from five nights to 14 and deliver a sublime spread of accommodations right on the beach. Retreat rates start at $2,600 for five nights in an Ocean Room.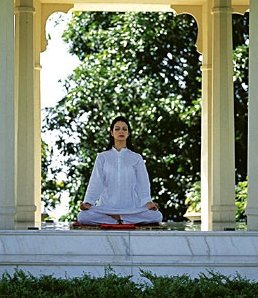 Ananda in the Himalayas infuses a wealth of adventure, exotic ambience and ancient Vedic wisdom into every retreat. This is where mystical spirit and deep change intersect in a magnificent hideaway resort overlooking the Ganges. Weight management programs, rejuvenation retreats, detoxification sessions, Ayurvedic massages and pure yoga immersion are built around days, if not weeks, of pampering and hiking, as well as inner and outer exploration. Inclusive rates start at around $800 per night.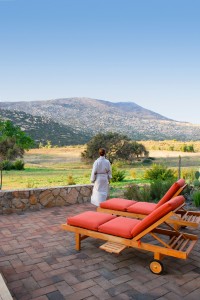 Rancho La Puerta in Baja, Mexico, an hour's drive from San Diego, has announced nine of its "Simple Price" week specials for 2013. Each year the mountain hamlet destination spa resort picks a sampling of weeks for their "Simple Prices" promotions that allow guests to garner good savings on some of the larger rooms that, during these weeks only, cost no more than the standard "Ranchera." All rates are all-inclusive, and there is never a service charge. During the following weeks, rates (per seven nights, inclusive) start at $2,850 for one person, single, down to $2,450 per person, quad. The weeks targeted are: January 19-26, February 23-March 2, June 1-8, August 31-September 7, September 7-14, September 14-21, September 21-28, November 30-December 7, December 7-14.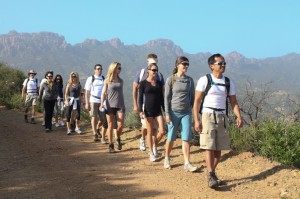 Closer to home for those residing in the U.S., there may be no better kick-start to a New Year's new you than the Ranch at Live Oak in Malibu, CA. Days are chock full of pushing the limits, whether in cardio, aerobics, weight training, Pilates or can-do trekking over the wild and beautiful Santa Monica Mountains overlooking the Pacific Ocean. Those limits also extend to calories and most guests can expect to shed those extra holiday inches in the short week they spend retooling their lifestyles and fitness. Rates starting at $5,600 include six nights and seven days (Sunday-Saturday) of daily guided hikes, yoga, fitness and exercise classes, core training, abs and low impact weight training, and massages for each full day of one's stay. Each guest gets private accommodations, all meals and some evening elective cooking and nutrition classes.
The spas and resorts noted are part of the Kurtz-Ahlers collection — an eclectic membership of luxury hotels with exceptional spas to consider — from the magical Spa Mukul at the New Mukul Luxury Resort & Spa opening in Nicaragua in February, to the exotic Six Senses resorts in Viet Nam, Thailand and Oman.