Five Nights in the Palace with this $50,000 Stay Package
The arts, gastronomy, culture and natural wonders of Japan combine for a totally One Percent experience offered by Palace Hotel Tokyo starting January 5.
The package, "Quintessentially Tokyo," offers a list of unusual highlights:
Full-day bespoke art excursion led by a local expert from the Tokyo bureau of Blouin ARTINFO, the world's leading art and culture curators.
One-on-one foodie tour with a culinary aficionado. Tour options range from sipping sake with the country's foremost non-Japanese expert on Japan's favorite fermented 
brew, to navigating Tsukiji Fish Market with a local chef, sommelier and book author.
Individually tailored four-hour private session with a cultural expert to explain and help navigate Japan's deeply rooted, and sometimes complex, customs and traditions.
A single, luminous akoya pearl, made famous by Marilyn Monroe and cultivated in Japan for more than a century, to take home as a memento.
Seasonal Japanese at Wadakura, and two 80-minute Vitalizing Signature treatments at Japan's only evian SPA are also included.
Guests stay in the Palace Suite, a sprawling contemporary space with an art collection of its own and views of the city's skyline, Wadakura Fountain Park and Imperial Palace Plaza.
The $50,000 full package rate includes round-trip airport transfers, daily chauffeured private car service and full Club Lounge.
Contact:
(81-3) 3211-5211
PalaceHotelTokyo.com|
www.en.palacehoteltokyo.com
www.en.palacehoteltokyo.com/offer/quintessentially-tokyo/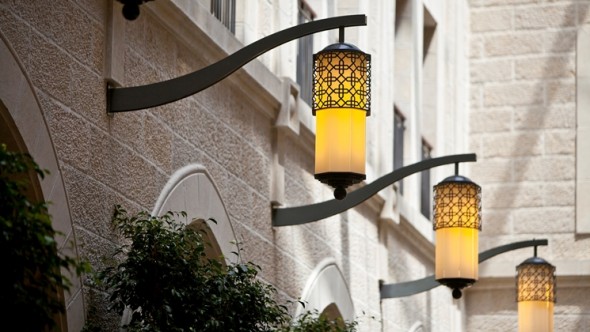 Tel Aviv or Jerusalem in Style: Rare Luxe Package on El Al
EL AL Israel Airlines is partnering with Waldorf Astoria Jerusalem to offer tidy, three-night business class packages between January 4 and March 15, 2015.
Travelers will travel to Israel roundtrip in Business Class on a nonstop flight from New York (JFK/Newark) or Los Angeles and stay in the newly opened Waldorf Astoria Jerusalem or coveted Hilton Tel Aviv.
Deluxe accommodations are provided at the Waldorf Astoria Jerusalem and a Vista Club Seaview room with access to the Vista Club Lounge at the Tel Aviv Hilton. Daily Israeli buffet breakfast is also included.
Rates: From New York (JFK/Newark), the air/hotel package is $3,699 and from Los Angeles $4,999. All taxes and the fuel surcharge are included. Tickets must be purchased when reservation is confirmed. One Saturday night stay in Israel is required. "J business" is valid for up to a 3-month stay.
Contact:
(800) EL AL SUN (800-352-5786)
www.elal.co.il/ELAL/English/States/USA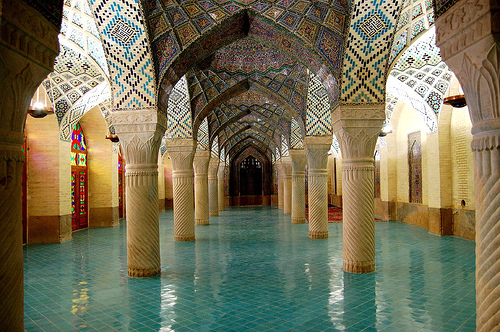 Explore Forbidden Lands: Central Asia and Iran
The countries of Uzbekistan, Turkmenistan and Iran are woven together like the threads of a fine Persian carpet during this 20-day tour offered by MIR Travel. From earliest recorded history, these lands have exchanged rulers, architecture, art and religion. byways of the old Silk Road between Tashkent and Tehran and the focus of this Forbidden Lands tour that runs April 27-May 16, 2015.
Days 1-3: Tashkent, Samarkand
Days 4-7: Gijduvan, Bukhara, Khiva
Days 8-9: Tashauz, Ashkabad, Nisa
Days 10-13: Mashad, Tehran, Yazd
Days 14-18: Shiraz, Persepolis, Isfahan
Days 19-20: Kashan, Qom, Tehran
Rate: starts at $7,195. Seattle-based MIR Corp. offers scheduled and custom journeys to Russia, along the Trans-Siberian and across the Silk Route. The company serves as a preferred operator for museum, alumni and special interest organizations across the U.S.
Contact:
(800) 424-7289
www.MirCorp.com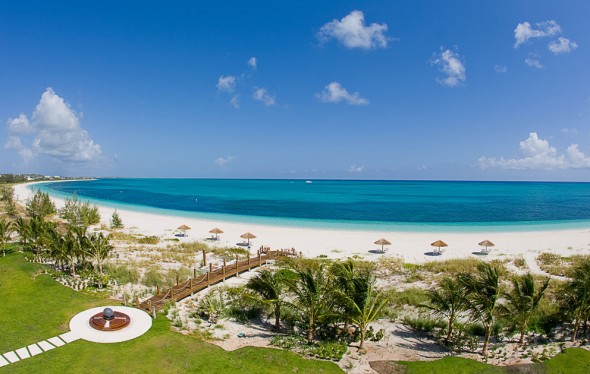 January Wellness Weekend: West Bay Club, Turks & Caicos
West Bay Club, a Grace Bay Resort located on famed Grace Bay Beach, is offering a three-night fitness retreat featuring Barry's Bootcamp Master Trainer Courtney Paul.
Set for January 16-19, the weekend will combine rigorous outdoor workouts with relaxing spa treatments and a healthy menu featuring local seafood and fresh fruit. Training sessions will incorporate visualization techniques, body sculpting moves, and positive reinforcement with Turks & Caicos' beaches as a backdrop. Special takeaway gifts will help guests maintain their goals throughout the new year.
The Three-Night Weekend Fitness Retreat includes:
All-inclusive healthy menu with beverages
Two daily classes on the beach
o   Day 1, 9:00 AM – Abs, biceps & triceps on the beach
o   Day 1, 2:00 PM – Lower body on the lawn
o   Day 2, 9:00 AM – Shoulders, back & chest by the pool
o   Day 2, 2:00 PM – Full body / cardio on the beach
Welcome Beach Barbecue
Transfers to/from the airport
Welcome Gift Bag
$50 credit to Anani Spa
Rates: Starting $1,450 + tax and service per person based upon double occupancy for a total of $2,900 + tax and service. (Use the booking code YOGA to book online.)
Contact:
(855) 749-5750
www.gracebayresorts.com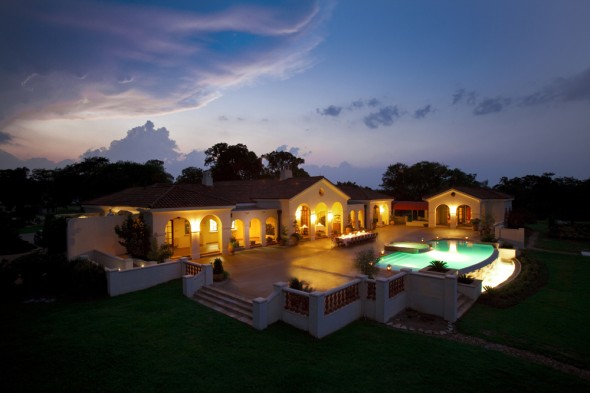 A Winter Weekday Escape to Texas Hill Country
The Inn at Dos Brisas, a Relais & Châteaux ranch resort located an hour from Houston, is offerings guests three nights of accommodations for the price of two. The resort offers Spanish-style amenities, in-room spa services, premier culinary experiences, creative Equestrian experiences and bounty of outdoor activities such as clay shooting and fishing.
Rates: Stay Three, Pay Two is available through Feb. 9, 2015. Casitas begin at $910 and Haciendas begin at $1,785, based on double occupancy, for arrivals Sunday through Tuesday only. Accommodations have private, screened-in patios looking out onto 300 acres of rolling meadows and horse paddocks. The resort also has a 42-acre certified-organic farm that support cooking and mixology classes, wine tastings, garden lessons and grand chefs tasting menus.
Contact:
(979) 277-7750
www.dosbrisas.com
Related Stories: