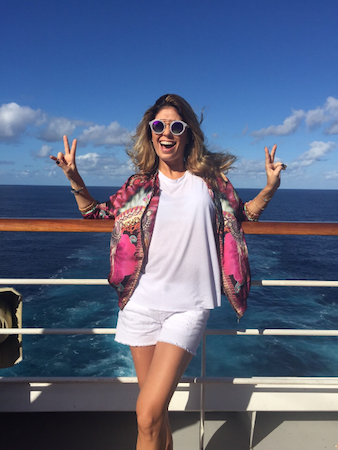 Many travelers seeking to purchase a cruise may find cruise prices high one day and then, upon checking again later, prices have decreased. The biggest factor to consider in saving money is to determine the right moment when to book a cruise, says the Germany-based cruise price monitoring company, Cruisewatch.com. Based on an elaborate study that considered more than 25,000 cruise sailings, cruise prices drop to their lowest rates around five weeks before departure.
The best discounts can be found in the weeks prior to sailing, with average reductions of 4 percent for interior and ocean-view cabins. But that is just the average. Sailings not fully sold can be discounted up to 40 percent.
"If you're flexible regarding the cruise sailing, ship, or departure date, you can save big money by booking short term. But you can only choose between the last unsold rooms. If you are keen to get a special category, especially a suite, you should book your cruise early," says Nina Stumpe, cofounder of cruisewatch.com.
"Cruiseline's prices are steered mainly during the last 100 days before departure. During this 'hot phase,' the biggest price decreases take place, especially for interior and ocean-view cabins. Balcony staterooms — often more expensive — are reduced less, and suites don't get any discounts," she adds.
Travelers may also want to consider the most optimal day for purchasing a cruise. As airline aficionados have "Travel Tuesday," cruise enthusiasts might want to know what day of the week to search for cruises and according to an elaborate study that took into consideration more than 600,000 data points, Cruisewartch.com found cruise prices drop to their lowest in the middle of the week with Thursday seeing most discounts.
According to the data, there were more than twice as much price drops on Thursdays than on the slowest day, Sunday.
"When a sailing is not sold out, most cruise lines will discount the cabins rather than sailing empty. These price drops can make for some incredible deals. But you need to find them and book quickly," explains Britta Bernhard, also a cofounder of cruisewatch.com
Wednesday seems to be the day of price hikes, she notes. It is by far the single day with the most price increases for cruises. In fact, the survey shows that 34 percent more price hikes happen on a Wednesday than any other day of the week. Weekends, on the other hand, are generally quiet. There are significantly less price drops or price hikes happening on Saturdays and Sundays, with Sunday being the quietest day.